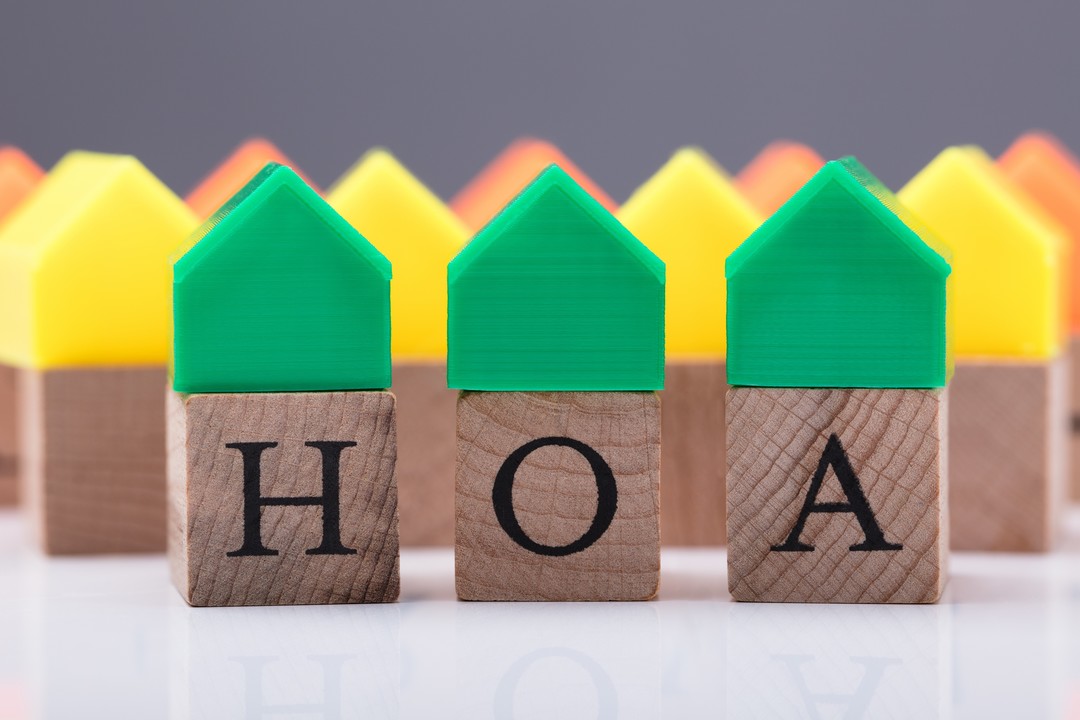 According to news reports, Ms. Blevins was two years behind in her association dues. The Houston widow tried to personally drop off her payment, but the HOA wouldn't accept it because they had begun legal proceedings against her.
Last year, a Fort Worth home owner couldn't sell his home because the association didn't like the color of his new roof.
Are all HOAs really this evil?
Not all of them.
Most have professional management teams which take care of a homeowner group. Association dues pay for the gate security, the community pool and the greenery in common areas.
Yet, here's one major problem with HOAs. They change their management and administration teams. In some subdivisions, there have been two to three changes of a management firms in a six to eight-year period because the HOA board wanted to make a change.
HOAs also regulate the appearance of each resident's home. If someone doesn't mow their yard, they can fine the owner.
It's been my experience home owners' associations will not deal with a property management firm to take payments or resolve issues. If there is a problem, the HOA staff want to deal with the owner. They do not usually want to work with his or her property management firm.
That's why it's important for a home owner who has turned his property over to professionals like me and my team to always update a change of address. This allows the home owner to pay their dues in a timely manner. If there's an issue with some form of maintenance, the HOA will notify the home owner, not his property management team.
As a property management team, we can help owners in several ways with HOA issues. If the grass has gotten too long because a tenant was out of town for a military deployment, we can notify the HOA and the resident to address the yard issue. If needed, we can arrange for a lawn mowing service.
I tell home owners to stay on top of any notice given them by their HOAs. Failure to pay dues or respond to their notices can truly cause problems that can cost them thousands of dollars in fine or foreclosure of their property. In some cases, HOAs will take a payment from property management firms, but it's our experience that they can easily change the policy with a change in an HOA leadership. It's best that the home owner take care of all HOA issues where payment for association dues is involved.
The best way to work with them is to make sure the HOA gets any change of address as quickly as possible. Some HOAs keep their neighborhood records online so a member can verify a mailing address.
Some don't. They rely on outdated administrative processes. After notifying the HOA of an address change or a new telephone or email address, I would double check that they got the change of address.
When calling an HOA administrator, I would ask about online bill pay where the home owner's bank can withdraw the dues well before it's due. This provides a record of the association's payment.
To protect you the home owner even further, I would document all letters or conversations with the HOA staff. I would write down the name of the person and the time and date of any formal contact, especially when a change of address is involved.
In 2010, one real estate research group projected that there were 60 million HOA members. I'm sure that number has grown even more. Most do their jobs without fanfare, issues or by creating problems for their home owners. Yet, as news reports and even YELP reviews can attest, there are some HOAs that need a change of management.
It's up to a property owner to stay in touch with their HOA, even if they are stationed in Fairbanks, Alaska or have been relocated to New York City. Home owners need to understand that they have to stay in constant touch with their HOA staff about dues payment and other issues involving their rental property.
(I am a Property Manager based in San Antonio. If you have questions about this or any other property management topics, please feel free to message me.)