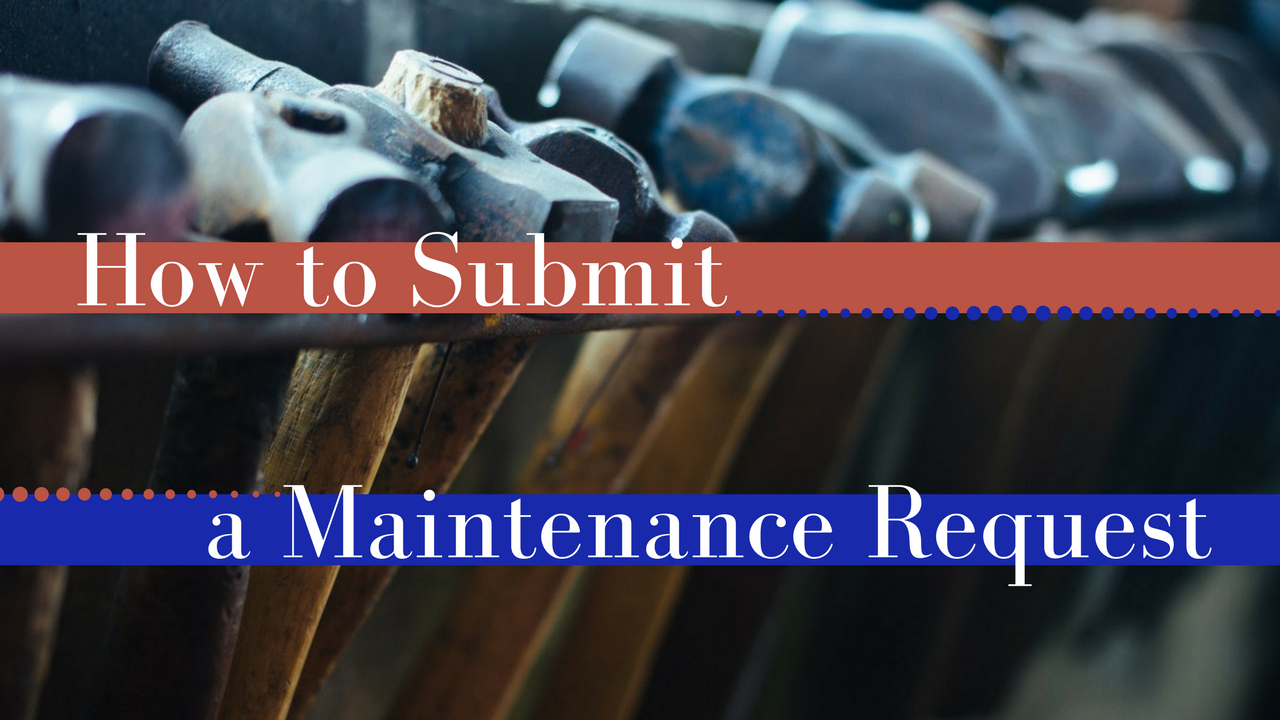 As your property management company, we want to make it as easy as possible for you to submit a maintenance request. When you notice that something is broken or in need of attention, we ask that you please let us know promptly. Every maintenance request should be submitted in writing as required by your lease agreement. The easiest way to submit your maintenance request is online through your tenant portal using your smartphone. Using your smartphone will allow you to attach a photo with your request. This helps us track the progress of the repair, and keeps everyone informed of its status.
Creating a Work Order
While submitting a maintenance request online via the tenant portal, it is important to be as detailed as possible when you're describing what's wrong. This will help us understand the problem and assign the right vendor. If you can, take a picture and upload that to the work order request. Everyone has a smartphone now, so it should be easy to snap a photo of what's wrong. For example, with a leak it can sometimes be hard to determine the severity of the issue, but by submitting a photo it will allows us to better gauge the urgency behind the request.
Preparing for a Vendor
Once your maintenance request has been submitted, it is then processed by our call center. They will forward the work order to a property manager, who will assign a vendor. You will be contacted within 48 hours if it's routine maintenance. For emergency maintenance services, you'll hear back within an hour. The vendor will schedule the repair with you at a time that's convenient. Make sure you discuss any of your vendor contact with your property manager. If the vendor says a part needs to be ordered or additional work needs to be done, share that with your property manager, this helps to ensure everyone is on the same page. We can only do so much without getting approval from the property owner, so having all the information as soon as possible is essential.
Tenants and Residential Maintenance
It's helpful for residents to handle small projects and sometimes mandatory per the lease. You should always change your own air filters and tighten a screw on a door. However, major projects should be left to professionals. Please don't do any repairs yourself without
authorization. While we appreciate your willingness to help, you could damage something unintentionally, and then you'd be responsible for that damage.
By taking the proper steps when and if a maintenance issue comes up, you're helping maintain the property. If you have any questions about our maintenance process, please contact us at Liberty Management.