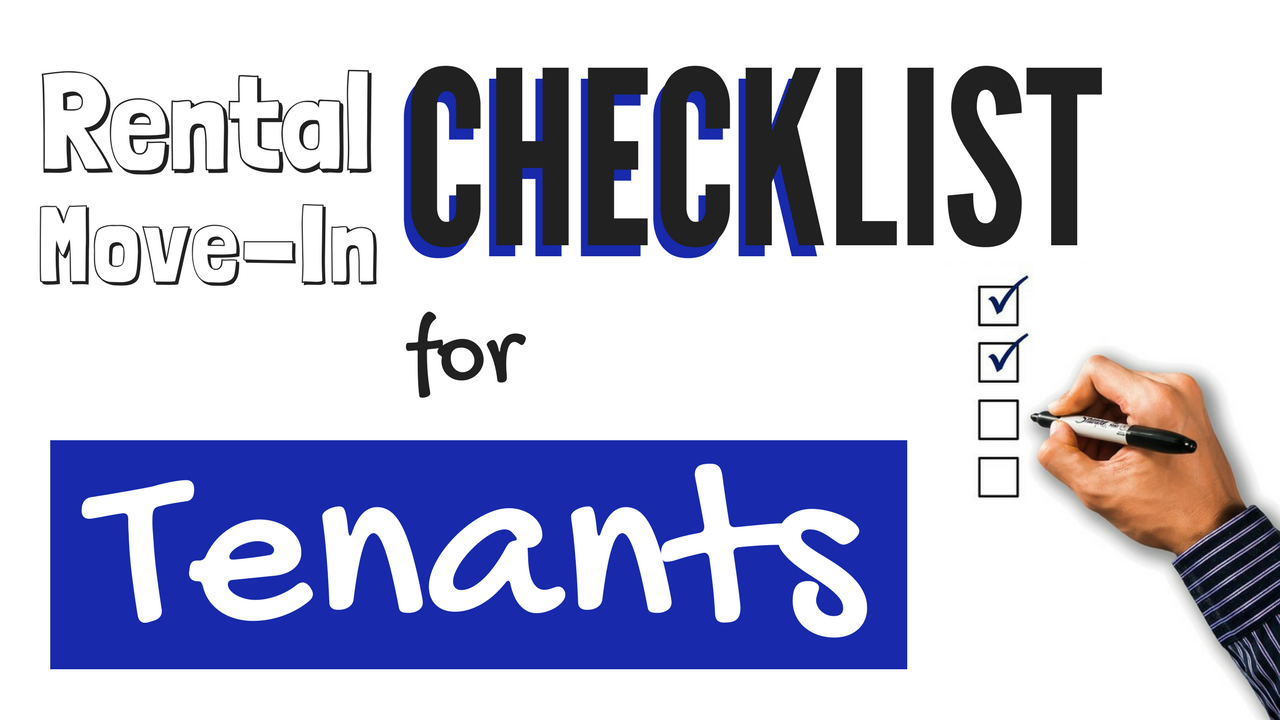 A rental move-in checklist might seem like one extra thing to worry about when you're already busy moving, but it can be a valuable tool. Documenting the condition of the property on your move-in day will protect you against paying for damages that aren't your responsibility when you move out. Take the time to properly inspect the property before you move in, and document any problems. It's important to recognize that the move-in checklist is not a work request, but a way to protect your security deposit from being charged for any pre-existing conditions.
Move-In Condition Documentation
Most property management companies will give you a paper checklist, which you can use to go from room to room throughout the property. It's crucial to take a look at every detail, from the condition of the floors to the ceiling and the closets. Maybe there's a chip in the countertop or a bend in the towel rack. It might not seem like a big deal, but you don't want to have to pay for those things out of your security deposit.
For Liberty management residents you can fill out your move-in checklist using the MyWalkThru app, which is the easiest and most efficient way to submit your moving checklist. During the move-in process, you will receive an email inviting you download the FREE app to your mobile device.
With the MyWalkThru app, Liberty Residents will be able to document the condition of the property at move-in via your smartphone. The MyWalkThru app will prompt the user to take pictures and leave comments regarding anything to note on the move-in checklist via the app. Upon completing the move-in checklist using the app, MyWalkThru will generate the checklist into a report with all their photos and comments. From there, Residents will be able to save a copy of the move-in report for their own records and also submit the report via the app to their Property Manager for their Resident File.
Move-In: Photographs
Take pictures to document your report. Photograph any carpet stains, damaged mini-blinds, or other issues, no matter how minor they seem. The property owner might say that mark on the wall wasn't there before you moved in; but if you have a picture of it with your move-in checklist, you can prove that it was there. Be thorough, don't take a picture of one carpet stain, take a picture of each carpet stain.
Submit Your Report
Once you have completed your inspection and documented everything that's wrong, turn it into your landlord or property management company. Again please realize this is not a work request, so any items needing attention - be sure to follow up with the landlord or property management company's work order process. Also, send pictures with your report to your property management company or landlord and keep a copy of the pictures for your records. It's always good to have your own documentation in case something was missed.
Liberty Residents will be able to do all of this directly from the convenience that comes with using the MyWalkThru app.
This checklist will be an invaluable tool at the end of your lease when you're moving out. If your security deposit is charged for a pre-existing condition, you can prove that the charge is not valid and have the mistake corrected.
If you have any questions about how you should document the condition of your rental property, please contact us at Liberty Management.